Get The Loot nr. 10

Let's start this of with maybe the biggest news in HipHop right now: Rakim has signed a deal with Dr. Dre's Aftermath Records, and will be working on his third solo album soon, production will be handled by DJ Premier, among others, sounds fly right? Rakim over Premier (this collabo proved to be ill on the last Rakim album) and Dr. Dre beats. Ra's album will be titled: "Oh my God."

Big news comes from NJ, some of you might have read it in the Source but Senators Gerald Cardinale and Diane Allen are trying to make it illegal to have music (art!) which contains lyrics about "Suicide, incest, bestiality, sadomasochism, rape or involuntary sexual penetration, murder, morbid violence, ethnic, racial or racial intimidation, the use of illegal drugs or the excessive or illegal use of alcohol." I guess you might want to check out Big D's site at www.reviewzxl.com.

Shabaam Shadeeq was released from his contract with Rawkus (whatever the reason was), rumors have that he will drop his album independently or on Universal Records. The Rawkus site still features Shabaam Shadeeq's section.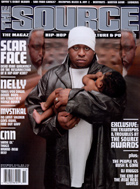 Fellow Dutch HipHop E-zine www.Theboombap.nl reports about some commotion which occurred when people heard that Scarface calls a Drug Enforcement Agent (DEA) by name on his newest album "Last of A Dying Breed" (which some people claim is a classic of the same caliber of the "Chronic"), anyway, this DEA was investigating a drug-case which he thought to be related to Scarface and Rap-A-Lot co-owner James Prince. Scarface states: "But I can't get no peace / 'Cause Schumacher's been chasin' me / Tryin' to set me up, bustin' down my streets / Lockin' up my dog, to see if he can catch me / But I don't sell no dope …/ F*** the DEA / F*** the undercover that lock me up for weed / You can search me all you want to / But you won't find no seed." Check the next Source issue for more about Scarface as he also graces the cover, or check the brand new site at www.thesource.com.

www.rebirthmag.com has some news about the Army Of The Pharaohs, they are working on their LP. The album will feature all memebrs (Bahamadia, Virtuoso, Chief Kamachi, Jedi Mind Tricks, Louis Logic and 7L & Esoteric) so this should be some dope shit….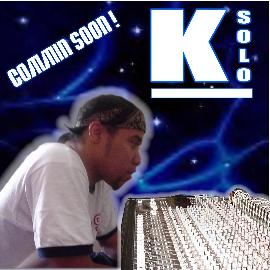 K-Solo returns, without the help of the Hit Squad and is currently making indy moves on mp3.com with his new joint "You Remember Me", taking a jab at all the heads who claimed K-Solo fell off. In the meanwhile we are still waitning for the new Das Efx album which was supposed to drop this year. Keep an eye on this site: www.geocities.com/boondox2000 for news…

K.M.D. will drop a new album next year titled "American Hunger", the group will consist of original members Zev Love X (also known as M.F. Doom), Onyx and new member M.F. Grimm, for the source of this news and other up to date news check Smoov's site at http://www.casema.net/~marit/patrick/.

The Flipmode Squad (Rah Digga, Roc Mercy, Baby Sham, Rampage and Spliff Star) and their leader, Busta Rhymes are rumored to have left Elektra and for what I've heard they are about to sign a deal with Def Jam.

Killah Priest has left the Wu-Tang Family and is now focusing on his own label Pro Verb Music, which will release the album by The Horsemen, which consist of Canibus, Kurupt, Ras Kass, Rakim, Pharaohe Monch and Killah Priest himself, and although this sounds quite ill, I've yet to see this whole thing going down, because I've heard about projects like this before (remember the 'new' Threacherous Three with Krs-One, Kool Moe Dee and Big Daddy Kane?). The label will also bring us the projects by the Macabees who were featured on Killah Priests album "View from Massada".

I got an e-mail from Tru Criminal Records about some upcoming releases and there's some nice things going on there. Here's what they plan to release:
For Oct 16th : 151 Proof single "Ron.B vs. F.T." produced by KO & Domingo and, as the titled suggests featuring F.T. who will also drop his 12" titled "FB High b/w Ghettomania" produced by KO and Young Lord next month. Also the Anti-Backpack Movement Album is coming in January, production will be handled by Alchemist, Buckwild, Lord Finesse and others.

ED O.G. is going to drop his album "The truth hurts" in February next year and the production will be handled by Pete Rock, DJ Premier, Ski and DJ Scratch among others. Guru, the Hieroglyphics and Common will be some of the guests on the LP. If this will be some of that "Let's Be Realistic" or "Understand" type of material I'm sure it will be banging.

www.oldschoolhiphop.com mentioned the new release date for Run DMC's album, which is loooong overdue, the date is set for Dec. 21st and it will feature tracks with Jermaine Dupri and Third Eye Blind (among a lot of others). The title "Crown Royal" hasn't been changed.

Mykill Miers (if you don't know him, get your ass to the record store and buy his album "It's Been A Long Time Coming", it's classic shit) will release a compilation album which is the sequel to M-Boogie's "Laid in Full", and will be titled "Laid in Full: Chapter II"

Hiphop.aka.com reported that Dogg Pound Gangsta Kurupt will drop his new solo album in February next year. The album will feature Everlast, B-Real, De La Soul (!!!), Limp Bizklit's Fred Durst, Daz Dillenger, Nate Dogg and Dr. Dre.

Label mates Prodigy and Xzibit have been beefing as of lately, the beef started when Xzibit rhymed: "I'm the Head Nigga in Charge" and as some of y'all might know this is the title of Prodigy's upcoming solo album. Prodigy took this personal and the interns at Loud have confirmed there's a certain tension between the two. So I guess there will be no hook-up between these two Loud recording artists for either of their solo albums which are about to drop later this year.

In some other Fugee news: Lauryn Hill will star in a new movie (Damn, will the rapper/actor crossover thing ever stop?!) and will do the entire soundtrack for the movie. Maybe Lauryn and Praz took the tracks on Wyclef's album to the heart and it is said that a new Fugee record is coming in the summer of 2000.

Wild West Recordings mailed me about some of their upcoming projects, the first EP they will release from now will be by the Urbanities on Oct 31st. In March 2001 they will release a new LP by Human Beatbox/MC/producer Click Tha Supa Latin who is often considered the best beat-box artist in the world, you can hear him on LL's new album (check the track "Miss I", he doesn't get mentioned in the credits but he is on there). If you don't have this album, maybe you will be able to check TQ's daily which also features Click Tha Supa Latin or on Styles of Beyond's "2000 Fold" album. Anyways the LP will be produced by the artists himself and feature the Jurassic 5, with whom he toured last year, and it will be released on Fluid Recordings.

Also next year they plan to release the Wild West 10th (!!!) Anniversary LP, which will feature classic jams by the Nonce (R.I.P. Yusef), Tha Mexakinz, Supherb, Click the Supa Latin, Vell Bakardy, The Urbanities, Aceyalone, B.O.X., Battlecat and Freestyle Fellowship (by the way, P.E.A.C.E. is recovering quite well from the car accident he had some time ago).

Tha Alkaholiks are currently preparing their next album titled "XO". It will feature guest appearances by Busta Rhymes, Eminem, Kurupt and fellow Likwit members King Tee and Xzibit.

AK of the Micranots mailed me about their album which drops Oct. 17th in the U.S. but will be available soon after here too. These cats always came with dope material so look out for this one. Also they will be doing 7 shows in South Africa at the end of November.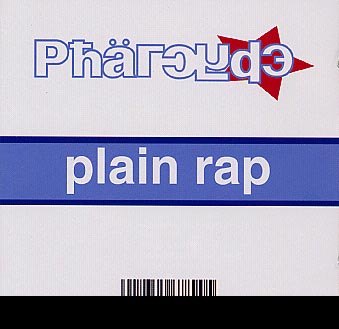 The Pharcyde (who are now down to a trio) have just finished their new album titled "Plain Rap" which should drop anytime now. The beats will be laid down by Slimkid Tre, Show, J-Swift and Bootie Brown. Look out for the guest vocals by Black Thought and I'm sure there will be some Hieroglyphic action on here too, since The Pharcyde still are busy with the project they're gonna release together with the Souls Of Mischief. Speaking of Souls Of Mischief, their new album will also be released oct 26th by Groove Attack and is titled "Trilogy".

I was about to put down a list of upcoming releases by German label Groove Attack right here, but I think y'all should check it out yourselves at www.grooveattack.com since it's quite a catalog. This is the same label that brought us the last Del The Funky Homosapien album and albums by J-88 (Slum Village), Cali Agents, Declaime, D.I.T.C., Bumpy Knuckles (Freddie Foxxx), Dilated Peoples, Quasimoto and some other dope compilations and 12"-es. Be sure to check it out. Anyway, be sure to check for that new Declaime album titled "Andsoitizsaid", if you've heard this cat's latest album titled "Illmindmusic", you know this is gonna be hot, especially if you count up the fact that the production will be handled by Mad Lib Tha Mad Kid, Oh.No., and guests are Medaphoar, Rasco, Kazi, Quasimoto, Taboo da Sweetest and Lootpack. No release date has been set for now, but the recording part is already done.

Rawkus Records is staying busy in the game, they will release a 12" by Cormega (who is now singed to Nas's Ill Will Records and will drop his debut album on that label, with a lot of new songs on it, if not all of them, I'm sure we won't see the dis-tracks towards Nas and Nature on here) , and new joints from Reflection Eternal (cop that LP as soon as it's in stores, this will be a classic!), Smut Peddlers, Rise & Shine and some new shit from Cage.

The new video from the Dead Prez "They Schools" has been banned from almost every media outlet in the U.S. and I'm afraid we won't see it in Europe either, since we're kinda influenced by the U.S. media. Check out www.okayplayer.com for more news, and don't forget to look in the tour section where you can read about the Okayplayer tour with Bahamadia, Slum Village, Reflection Eternal, Dead Prez and of course The Roots. The Dead Prez caused quite some controversy by burning the U.S. flag in front of large audience who came checking in at the Okayplayer concert in Washington. Look for the new Reflection Eternal section on okayplayer.com too!

Although it's not going to be released anytime soon, Q-Tip and Busta Rhymes will do a record together, so if this is some of that Native Tongue type of material I know it will be dope, on the other hand though… Q-Tip's and Busta's latest projects had me somewhat disappointed.

Www.hiphopsite.com mentioned that the legendary Wake Up Show has been canceled because Radio One wanted them to play more commercial music. Sway and Tech refused to do that and now they're off the air.

Lord Finesse of the legendary Diggin'In The Crates crew is about to start working on his next solo-album "The Underboss: the Conclusion", I hope this is more of that old D.I.T.C. stuff we've only heard every now and then as of lately.

Most of y'all already heard about the break up between the Arsonists and two of their members, Freestyle and D-Story who both did a lot of work on the Arsonists album "As The World Burns". The company stated that both artists were pursuing solo-careers but when I asked Freestyle why they broke up he said: "Now I'm doing my solo thing, there's only 3 Arsonists left. You know how it is when groups don't work out, it sucks but that's just life, I tried my best to keep the group together, but that was not what they wanted for whatever reasons they had…Anyway look forward to my solo stuff and my stuff with Shabazz the Disciple".

The project he mentioned is called Celestial Souljahz and you can read more about it here: www.???.com. For a report on the dope-ass show Freestyle and Shabazz gave in Rotterdam check out the report section of this site. And let me put it right here too; a big fuck you for the person who stole Freestyle's jacket when he invited people from the audience onstage to do a freestyle. For more info about the Celestial Souljahz check http://members.aol.com/shabazzstd/souljahz.html.

D-Story is working on a 12" for Rawkus Records and claimed that Matador records (to which the Arsonists are signed) have shown interest in signing him as a solo artist. Non Phixion who also used to be singed to Matador are now signed to Warner Bros. Look out for their new album soon.

In Wu-Tang news, the next Wu-Tang album is supposed to drop this winter and after that albums by Method Man, Masta Killa ("Secret Rivils"), Gza, U-God and Rza ("The Cure"). We all know how it goes with release dates so let's hope these albums will drop before summer.

The Outsidaz will drop their full-length album "The Bricks" end of October this year on Ruff House Records, it surprises me that they had time to record the album since they seemed to be touring forever! Looking out for the album though.

DJ Romes, who you might know from the Lootpack is finishing his battle record for Stones Throw Records, which is as of yet still untitled. A 17-page notebook, which contained over 400 possible titles, was stolen when the group was touring in Switzerland. If you've got a dope title for the album you can mail Stones Throw Records with your suggestion before Oct 31st. Stones Throw is also reissuing some of the most sought after 60's and 70's funk records, for more info check www.stonesthrow.com .

Keep an ear on Ras Kass. His new album will drop January 2001, after several delays. It will still be titled "Van Gogh". He is still down with the Goldyn State Warriors project for Xzibit's label Open Bar Records. And of course he still down with The Horsemen I mentioned earlier on.

Gangstarr HQ reports that Big Shug, who you might now from classic Gangstarr tracks as well from some solo 12"-es, will drop his solo album "Who's Hard" February 2001 (It seems this month is gonna be quite expensive), DJ Premier will do some production as does Guru. Group Home lead man and fellow-Gangstarr foundation member Lil' Dap is also prepping his solo album which will be called "I Adapt", it seems Melachi took a step back since we didn't hear him very much on Group Home's last album either.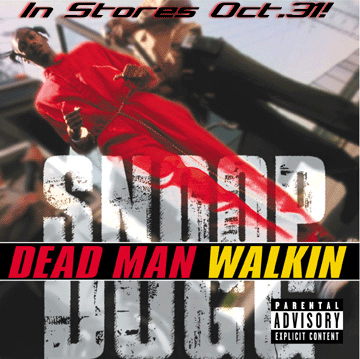 Deathrow Records plan to release a new Snoop Doggy Dog album later on this month titled "Dead Man Walking", I don't know about this title, seems like a warning or something to me… They also announced the album as "The album from the man Death Row made". Another upcoming release from Death Row is "The Safe" from 2Pac (R.I.P.), a new 4-disc box set. Other upcoming Tupac projects are the first issue of Pac's "Vault" series which will feature old material and the spoken word album "A Rose That Grew From The Concrete" (release date: Oct 24th) which will feature some of Pac's poem's which will be recited by several MC's and poets like Mos Def, K-Ci and Jojo, Q-Tip and others.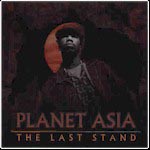 My recommendation: buy that Planet Asia album "The Last Stand", it's tight and features production by 427, Amp Live, Rickochet and King Koncepts and artists spitting lyrics on here are 427 and Punchline among others.

Hieroglyphics.com published the track listing for the Deltron 3030 project which features Del the Funky Homosapien, Dan the Automator and Kid Koala, but they said it was not official yet!
1. state of the nation
2. 3030
3. the fabulous rap extravaganza
4. things you could do
5. positive contact
6. St Catherine st
7. virus
8. upgrade
9. new coke
10. masterminds (I think this is the track which was featured on the b-side to Del's "Press Rewind" 12", if so, it features Casual)
11. national movie review
12. madness
13. meet cleofis Randolph
14. time keeps on slipping
15. the news
16. turbulence
17. battlesong
18. love story
19. memory loss
20. the assman 640 speaks
But remember; this isn't a official track listing.

Also check for the upcoming Masta Ace album which is long overdue, since he dropped his last album somewhere in 1995, he's doing his thing independently right now and also has a couple of tracks on www.mp3.com. Check for Genovesee (you might know him from the "Definition of Nice" track he did with AG and Babu) on his album as well as other dope MC's.

Congratulations are in order to 7moonz for selling over 1000 copies of their single and reaching the 800 mark with their EP. Also my congrats go out to Slum Village, their new video "Climax" is airing on MTV right now.

Oh and before I forget; keep on the look-out for a new compilation album featuring some Dutch talent as well as some talent from the U.S. the release date is set for Dec. 2000 and as soon as I have more info on the compilation you will read it here first.

Loot
---
© 2000 ART12/VanderHoek Publishing. All rights reserved.