Check for the new Arsonists 12", the b-side features the unreleased "Halloween II"! Outsidas hit us with a new joint, it's called "Macosa" wich features Eminem with "Do It With A Passion" on the B-side, personally I'm feeling the 'sidaz so I'm looking forward to this one. Keep your eyes and ears open for the new Shabaam Shadeeq album, "Scandalous", for those who can't wait, here's the new 12": "Are You Ready" b/w "Concrete" which features Xzibit and the Alchemist, so I think this may be blazing...The Group Home return with a new album, "A Tear For The Ghetto" is their second album, and first since 1995, it features "Legacy" with Gangstarr, probably the 2LP set will come separate.
Y'all might like this: Industry Records - "Process Of Elimination" Double LP, wich features El Da Sensai, Organized Konfusion, Mike Zoot, FT (Street Smartz), Souls Of Mischief, Living Legends, Abstract Rude, A.T.U., Ed OG, Swollen Members, Kreators, and Craig G.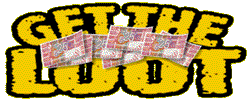 Confusion in the organisation
I heard rumours about a break up regarding Organized Konfusion, but I think they just wanted to do some solo ish...Pharaoh Monch is set to release a solo-album with Rawkus later this year and Prince Po has released some 12"-es, wich also feature Pharaoh Monch, of whom it is said to be camera-shy cause there is no picture on this one 12" while other cats are featured on photo's...at urbananthem there are some new 12"-es check em out: Ed OG - "Let's Be Realistic", Eminem vs Stretch Armstrong - "Shady vs Stretch", Krumb Snatcha - "Killer In Me", Krupt Mob f/ Bumpy Knuckles - "Click Click" (Damn, when will Bumpy release his album???), Mos Def - "Ms. Fat Booty", Nas - "Nastradamus" (wich is said to be just some other "I Am" material), Neek The Exotic - "Make That Money", Ras Kass / Masta Ace - "So Many Days" (Org. Rhymes Vol 3) (seems dope to me, long time no see Masta Ace!!!!), Tommy Tee f/ Pete Rock & Large Professor - "World Renown" (hmmmmm, dope!)....
Big jam
Speaking about releases...Def Jam artists seem eager to release as many albums as possible in one year! Now both Jay-Z (with the album Vol 3. – There Can Only Be One) and DMX (with the album Darker) are scheduled to have new works drop in late December! A new compilation will be released anytime soon...it is called "Strength magazine Subtext compilation" and features new songs from Lootpack, Aceyalone, Del, Divine Styler, A-trak, Rasco, Dilated Peoples, Rob Swift and more. Lootpack is mad busy too! More songs of their album are about to be released on 12". The songs "Weeded" and "Crate Diggin" will both feature remixes and special guests. They're also doing this video (approx. 60 minutes). Damn, Eve debuted at number 1 at the Billboards in the U.S....seems HipHop is getting more respect...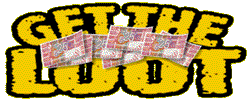 Biggie's first
December 7th: "Born Again" will be released, it contains his Biggie's original demo tape, and some unreleased songs. Master P is about to release his new album. It will feature 21 songs and will be called "Only God Can Judge ME" (familiar title isn't it?), and it will be released on October 26 (oh yeah he signed with the Toronto Raptors earlier this month, but at the Raptor's site he wasn't in their schedule yet, but I heard he was into wrestling too?!?).
Chuck D has fulfilled one of his most ambitious goals. He has a new radio show ("Rapstation Radio") on the net, wich isn't strange if you know how much time he spends on it. "The revolution will not be televised it will be digitized. PEACE! "-Chuck D.

There's rumoured beef between Mariah Carrey and Lauryn Hill, it is said they were supposed to do a song together, but Ms. Carey didn't show up, which L-Boogie took as an insult.

Pharaoh Monch's joint "Simon Says" is getting air play all over the U.S., he's getting his long over-due recognition too, and the video is said to be produced by Busta Rhymes. A remix of "Simon Says" will feature Busta, Redman, Method Man, fellow Rawkus artist Shabaam Sahdeeq, and Lady Luck! Internal Affairs, Pharoah's solo debut, will be released on October 19th and features production by Diamond D, The Alchemist, and Monche himself.

Jeru The Damaja is preparing to release his third LP ("Heroz4hire") on his own
label, Know Savage Recordings, and will feature guest appearances by Lil' Dap,
MixMarvel and the Superhuman Clik. It will be released in November (but what's a date nowadays?). But there will be no Primo beats..."Primo's beats were dope, but no man can know me like I know myself," Jeru told Loop Hole. "That's why I had to get in the studio and control it all-- it just sounds better that way. First off is "99.9%". It should hit the stores within the next few weeks.

Okay, I talked about this a couple of weeks ago with John Dope and here you have it: 50 cents is getting dissed himself, it was just a matter of time...50 cents talked about Onyx, who took it personal. He said: "I'll tell Sticky gimme the cash before I empty 3/ I'll beat your ass like that white boy on MTV," referring to Sticky's performance against a white opponent during MTV's Sports and Music Festival earlier this year. On the Sway and King Tech show Sticky (who is not signed to Aftermath, but is working on his solo-debut "Jackin' For Beats 99" or "Black Trash", the group will leave Def Jam due to financial issues and may have to change the group's name) called 50 cents "Faggot Fifty" and described him as "Fruity Like Dru Hill."

MC Lyte has inked a record deal with Will Smith's record label "Overbook Entertainment". King Tee has also switched from label...he left Dre's Aftermath.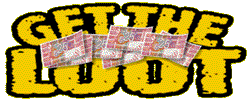 Make men
Made Men probably will get 4 mics or more in the Source...why? the mag's publisher is also their manager, how else would a small label be able to put so many and big ads in such an expensive mag?!?

Be on the look out for the new ish from Double Helix. Word is it will be dope.
Prince Paul hooked up with the Automator (of Kool Keith fame) to form a group called Handsome Boy Modeling School or something like that...I wonder if Kool Keith will be on this shit? Weapon world was dope. Rahzel will be on it...El Producto too.

Spin's Top 100
Spin Magazine (a non-hip hop magazine) released a top 100 albums of the decade they had some good choices and of course the classis ommisions (illmatic for example), here they are:
1. Public Enemy/ Fear of A Black Planet (2)
2. Dr. Dre/ The Chronic (8)
3. Beastie Boys/ Check Your Head (12)
4. DJ Shadow/ Entroducing (15)
5. Fugees/ The Score (17)
6. Wu Tang Clan/ Enter the 36 Chambers (22)
7. Return of the DJ, Vol. I & II (25)
8. Notorious BIG/ Ready To Die (27)
9. Lauryn Hill/ The Miseducation of Lauryn Hill (28)
10. A Tribe Called Quest/ Low End Theory (32)
11. Outkast/ Aquemini (35)
12. LL Cool J/ Mamma Said Knock You Out (47)
13. Cypress Hill (57)
14. De La Soul/ De La Soul Is Dead (74)
15. Ice Cube/ Amerikkka's Most Wanted (80)
16. Raekwon/ Only Built For Cuban Links (83)
17. Dr. Octagon/ Dr. Octagonecologist (86)
18. Prince Paul/ A Prince Among Thieves (89).
But hey then again what was Missy doing at the number 66 spot?

A slice of beef
There is beef between DMX and Kurupt! Kurupt said he dis-liked all members of the Ruff-Ryders crew (I wonder why?) except for Eve...hmmm hope there will be a battle, come on Kurupt challenge Mr.X...wonder who would win?
Also he dissed Foxy Brown...he did have a crush on her didn't he? Hell he even asked her to engage! Did Foxy keep that ring?

Here I quote the Kurupt MC:
"Mothafuck D, muthafuck M, the only X I know is Xzibit or RBX"
"Buckshot, Noreaga, Jigga...cool, Canibus, Wu Tang my niggaz..cool, Def Squad and DefJam but fuck Ja-Rule...."
"Only thing I like that ride ruff is Eve, and all the rest of yall niggaz that ride ruff get deez"
"Fuck Ruffryda, fuck The Firm, fuck Belly, Kurupt said it"
"The Lox,cant forgot yall my niggaz"
thanks to Pelejah for that.
Yo check this quote: "And if I ever meet ya, I'll control-alt-delete ya!" - Weird Al..haha!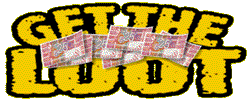 Other releases
Here are some releases :
D.I.T.C.-All Luv somewhere in October...(I think it will be pushed back till December or something like that, it will have some nice Big L (R.I.P.) joints, his album will drop anytime soon too!)
Freddie Foxxx-Follow Me Probably Never.
Return of the DJ Vol III October 5.
Fugees- In Conversation October 12.
Saafir- Hit List October 12.
Pharaoh Monch- Internal Affairs October 19
Jeru the Damaja- Jeru's Super Human Klick October 26 without the production of Premier, will Jeru be able to handle it on his own? His lyrics have aways been on point so I hope he will get some dope beats!
A Tribe Called Quest-Anthology (Greatest Hits) October 26....other releases: Talib Kweli, Mos Def, Ras Kass (with some dope production, Premier for example), Canibus (Premier beats too), AG will drop end of this month, a new UTFO will drop anytime soon too, hmmm I wonder what Robbie Analog will be like (sick probably), new shit by Lord Finesse, Tash on the solo tip, Da Brat, O.C. (damn, I'm feening), Buckshot (see O.C.), De La Soul three part trilogy will drop sometime in the next millenium, if we make it there, Afu-ra (peep Premier with his promotional T-shirt in "Discipline"), Lord Have Mercy, Pace Won and the other Outsidaz joints, will be pushed back because of the probable murder of Slang Ton, one of the most skilled mc's of the crew.
It's official, Slang Ton of the Outsidaz crew has passed away, just wanna say R.I.P., another up-and coming talent passed away.....

Out like Kast.

Text: Loot