The Source
Chief editor Selwyn Hinds of The Source has resigned his job. Publisher David Mays gave Made Men, a group he manages, a 4,5 mics rating. Made Men also got Quotable of The Month, were in the singles file and were in the Heavy Rotations charts. They also were nominated "Best Video" at The 1999 Source Awards for their video "Just You And I". (Anybody seen the video or even heard the song?!?) In 1995 something like this happened when Made Men, then known as The Almighty RSO, got a three page story, which was not assigned by former editor and co-owner of The Source, James Bernard, prompting him to resign. Know, you understand their name Made Men.

TMF
Murth The Man-O-Script will leave TMF, he will do two more shows of The Pitch. (The Music Factory's HipHop show). He started to host a new program for public broadcast foundation 'Paradiso Life' (With an F). It's a move from a commercial mainstream network to the far more serious network Nederland 3. TMF did not know who is going to replace Murth. Lets pray it ain't Glaze, please!!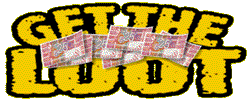 "But men are so imprudent that they take up a diet which, as it tastes good to start with, they do not realize is poisonous."-Machavelli. "Life ain't nothing but bitches and money"-NiggasWithAttitude. Made In Da Shade will bring a new theater play: Red Dough. Opening night: 1999-11-11. For more info check www.shade.nl

'In Holland Staat Een Piece'. Ilja van Dalen is busy with putting a book together about graffiti in the 20th century. He is still in search for passable exclusive material and the better graff work pictures. For more info contact: Ilja van Dalen, Keimpenhuis 16, 7608 HV, Almelo. Phone: 06-50203658.

Rumours are that Xzibit will sign with No Limit, but personally I don't believe it, just to tell you what the rumours are…other people say Dr. Dre is trying to buy out Xzibit's contract with Loud, hmmmm seems like a nice move.

Puffy's Manhattans Rcording Studio has been taken under fire. Lil' Kim and Lil' Ceaser were inside the studio at the time, but say they didn't see who it was and deny any involvement. Rumours say that Bad Boy artist, Shyne, was the intended target, because of an alteration ealier the evening at a club.

I heard this cat say Jadakiss or Jesse Washington is about to write a book or something which will reveal the thruth about the cover-ups regarding the Biggie/Tupac killings, sounds interesting! Rumours are Jadakiss of The Lox will reveal the truth about the shootings which killed Tupac and Biggie.

King Tech & Sway are going to sell their dogs. Their dog Bolo, is an American Bull Dog mixed with a Pitt Bull. They want Bolo to breed with their other dog Roxy, a French Master. They want to create the ultimate companion/dog. The dogs will cost about $800.000, not cheap for a dog, especially for a bastard. If you are interested visit www.wakeupshow.com.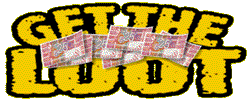 Pharcyde has hooked up with the Souls Of Mischief to release an EP in the near future. Actually this is confidential, so don't tell anybody else.

Alkaholiks are about to release their straight-to-video movie "Likwit", wich is all about J-ro's left shoe which he lost while stage-jumping at a Likwit show, in the movie they are searching for the shoe….look for a lot cameo's in this one!!!

Celph Titled of Equilibrum, signed to Atomik Records (www.atomikrecords.com) is getting his shit sued by the Microsoft Corp. He sampled Microsoft Windows 95's startup music for Equilibrum's single "Windows 98". Atomik Records are forced to remove all their copies from the shelves. Like Microsoft needs that money.

Kool Keith hasn't got beef with Kutmasta Kurt, although Kurt isn't Keith's Dj anymore. They keep doing work together though. Some websites started the rumour to attract some attention.

Check the new Sticky Fingaz joint "Jacking For Beats" where he uses infamous beats from several other MC's, and uses the same title as the Ice Cube track, he also disses 50Cents on this track.

Also check for Wyclef's new 12" which features Bumpy Knuckles, Reptile, Marie Antoinette & Small World, it's called "New Day (Hip Hop Version)" and will be released on G-Funk/Restless Records, it also features a version with Bono from U2, but I think heads will check for the Hip Hop version. The sales benefit the Wyclef Jean Foundation, Netaid and Warchild. Pick it up, it's a good song for a good cause.

Soon to drop is a Big Pun Compilation. Damn he only released one CD! Oh yeah he's that cat who spitted rhymes on every CD released in the 9-8. <Mail me for a nice release list for the coming 3-5 months at vwols@hotmail.com>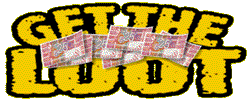 Didn't Lauryn Hill say she did her album all by her own? Now she is facing a law-suit filed by New Ark Entertainment, who claim to have done some work on the album. Kinda late isn't it?

Puff Daddy's album has gone platinum. Mobb Deep's, Memphis Bleek's albums and JT money's single are gold. Juvenile has gone double-platinum with his album "400 Degrees".

Bad Azz is sueing Tupac's mother Afeni Shakur for royalities. He also filed a lawsuit against Death Row Records. Bad Azz claims that he was the co-writer on the song "Krazy" but never got credit or royalities. The song is on the Makaveli album which was released in 1996 by Death Row Records. He is seeking $500.000 from several music companies and Tupac's estate wich is administered by Ms. Shakur.

Rah Digga of the Outsidas and Flip Mode Squad won't release her album called "Dirty Harriet" anytime soon. It's pushed back and won't be released until summer 2000.

Gangstarr, Run-D.M.C., Ice-T, Da Brat and others will perform at a concert for webcast during Rap Sheet's annual Hip Hop conference. This meeting is called "Working Towards a Unified Hip-Hop Nation" and begins October 28; the concert will be at October 30. The meeting will attract label employees, artists and product manufacturers for a series of discussions regarding all aspects of Hip-Hop. The focus will be on the Internet-Technology, and how it plays a role in promoting Hip-Hop (If ART12 will finance my tickets, I am willing to do a report on this but I probably will have to witness it by Internet).

Mos Def and Talib Kweli, better known as Black Star, are officially signed on Mos Def's Goodtree label (which is part of MCA). Their second album will be called "Blackstar Gallactica", and is supposed to be released spring 2000.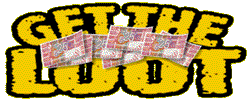 Sauce Money won't come out soon, his album will be redone and it is said the result will be much better than the original version. He is now signed to Priority, he was signed to MCA Records but Priority paid big for Sauce's rights.

Master P's album "Only God Can Judge Me" will have beats done by Beats By The Pound, Rico Lumpkins and Jermaine Dupri. A song from Master P with Nas should be on P's new album, the song is called "Where do We Go From Here?"

Next Ruff-Ryder album to drop is Drag-On, the album will be called "Opposite of H2O" (and that means…?) and will be released November 23.

Ice-T has made a film straight to DVD and it will be released next month. It's called "Urban Menace" and will feature Snoop Dogg, Big Pun and Fat Joe.

Another movie, "Xchange", will be a tribute to the late Tupac Shakur. And will be released October 12. The soundtrack will have tracks recorded by Daz Dillenger, Snoop, Ras Kass, Kurupt, Ice-T and some others.

Richard Roundtree will play a role in the remake of Shaft produced by Paramount Pictures starring Samuel L.Jackson as the detective John Shaft. Roundtree, the original Shaft has been asked to play John Shaft's crime- fighting uncle.

Damn, I saw the cover of Prince Paul and the Automator's (Handsome Boy Modeling School) album "So, How's Your Girl?" and this here is mad funny, ever seen such a serious face with a fake mustache? Damn, Prince Paul is coming with some funny stuff every single time he puts something out! Sadat X, Grand Puba, Del the Funky Homosapien, J-Live, Roisin (of the trip-hop group Moloko), Sean Lennon, Josh Hayd, Paula Frazer, Alec Empire and El-P all drop some lines on this production.

Shock G of Digital Underground is about to drop something else...he has written a coffee book called "The Assholes" and is said to be hilarious....Money B will drop his album soon and it will be called "Talkin Dirty". Also Numskull (Luniz) will release his first solo-album soon.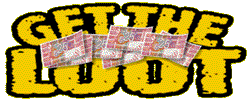 Funk Flex and Big Kap have signed to Def Jam and will release a mixtape-album together on Dec. 7th. A lot of Mc's are scheduled to lace the lyrics for this one....(Eminem dropped his verse).

Eminem said he would drop a new album in February 2000, probably on his own label, called Shady Records.

Untertainment has been dropped by Epic. Cam'ron will release his album through Epic. Charli Baltimore, who was about to release her album, is currently shopping for a new deal.

Method Man's next solo album is scheduled for a late Dec. 1999 release but don't expect to see it in the stores before end 2000...Redman's next solo album is scheduled for a late Dec. 1999 release but don't expect to see it in the stores before end 2000...

This is what the D.I.T.C. album will probably look like:
1. Way of Life 2. Drop It Heavy f/ KRS-One & Big Pun 3. The Enemy 4. Day One 5. Champagne Thoughts 6. Get Yours 7. All Luv f/ Big Pun 8. Where You At? f/ Big Pun 9. Put It In Your System 10. Don't Quit 11. 4 My Click 12. Internationally Known 13. Ebonics (DJ Premier Remix) 14. Live 4 This 15. Dignified Soldiers 16. Themes, Schemes & Dreams 17. Q & A 18. Weekend Nights 19. Stand Strong 20. Foundation 21. Thick 22. Time To Get That Money....looks like Fat Joe wanted to have Pun on this album...

I saw the track listing of Mos Def's up-coming album. Looks hot to me...Universal Magnetic, Ms. Fat Booty, Do It Now f/ Busta Rhymes, Next Universe, Mathematics, Next Universe just to name a few.

And While on the subject here's the track listing for Biggie's new album "Born Again" ...
1. Dead Wrong
2. Party & Bullshit f/ Will Smith & Faith Evans
3. Everyday Struggle f/ Nas &K-Ci & JoJo
4. Can I Get With You f/ Lil' Cease
5. Notorious f/ Puff Daddy & Lil' Kim
6. You'll See f/ Puff Daddy, Lil'Kim, Shyne, Black Rob & G-Dep
7. Big Booty Hoes f/ Too Short
8. Come On Motherf**ker f/ Sadat X
9. Road To Riches f/ Puff Daddy
10. Ni**az
11. Brooklyns Finest (Part 2) f/ Jay-Z
12. WARNING (DJ Premier Remix) 13. Dreams Of F**king An R&B Chick (which is covered by Ras Kass for his new album)
14. Hustler
15. Cunt Renaisannce (Remix which will probably feature R.A. The rugged Man)
16. Bad Boys f/ The LOX (nice title but they ain't bad boys no more)
17. Stay That Bitch f/ Lil' Kim
18. Jam
19. Who Shot Ya (Remix)
20. Untitled Tribute f/ Lauryn Hill
21. Untitled Tribute f/ Method Man & Redman.