October 31st
Okay, let me see… I'm not really feeling this rock/hip-hop thing, but this seems nice: Gang Starr is joining Rage Against The Machine in a coast to coast tour in th U.S.. Actually I was kinda surprised how nice Zack De Larocha came off on Lyricist Lounge's "C.I.A." with the Blastamster and Last Emperor.

Elektra will repress all Pete Rock & C.L. Smooth and Brand Nubian singles.

Big Noyd and The Infamous Mobb are busy getting their albums ready. The Infamous Mobb's album will be titled "Crashin' Da Millenium", and let me tell you, I'm getting tired of all those millenium/Y2K/2000 titles.

Up for next year: Premier Compilation on Terror Squad Records, Gangstarr LP and a new "Jazzmatazz" album.

Veteran Chill Rob G is about to drop a new LP begin December. The 45 King will only return for one joint on the album, the remix for "Let Me Know Something", which was his last single dating all back to 1996.

"The Hit List", Saafir's new album, has finally dropped, the label is Qwest Entertainment. He got some big producers on there: Nick Wiz, Clark Kent , Shock G, Stevie J, Tony Pizarro, Six July, Nick Wiz, Protest, Big Nous, and J-Groove. Featured artists are: Kam, Mahasin, Chino Xl and Jayo Felony, Cutt Throat, and Mr. Doe.

Word is that Q-Tip's album "Amplified" is mad weak.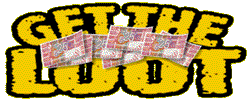 It will drop on November 23. "Vivrant Thing" was wack, now wait for "Breathe & Stop", it's even wacker! Production is done by, who else, The Ummah.

The Pharcyde trio is back to the lab working on new material for their third album on Delicious Vinyl. There's some production from 88 Keys, and I expect some work from Fat Lip on that too.

M.F. Doom just released their debut LP; "Operation Doomsday", it has all the previously released singles and seven new ones.

"Make That Money' b/w "Real Hip-Hop" is the new 12" from Neek The Exotic, on From Tha Bricks Ent., and has Large Pro on the production tip. Royal Flush helps Neek out on "Make That Money".

Poor Righteous Teachers will release a new album titled "Losing My Religion" early next year on Exit 7A records, their own label.

Rakim's new album is titled "The Master" and will only feature production by Clark Kent and Premier.

Will Smith (don't worry, a new album is coming up, "Willennium") is being sued by Clarence Holmes, a "friend". BBC Radio 1 says Holmes claims to have co-written a lot of Will Smith's hits. Accordingly he is suing Will Smith for $3 million.

Missin' Linx (Al' Tariq, Black Attack and Problemz) just dropped a new gem on Loud's Stimulated. Watch for that! It's called "What It Is" b/w "Family Ties", which has Freddie Foxxx on the hook!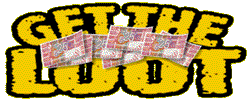 Ohhh man! The Source's producer of the year and hyped up producer Swizz Beats is getting his ass sued by a keyboard company for sampling pre-programmed beats from the keyboards. Eve's "What You Want" is one of the songs where he used one of those samples. And I always heard people saying Swizz was sample free, original and so and so. Yeah right.

Krs-one is about to drop a next chapter in his career, this time it's in book-form (check his first book 'The Sience Of Rap). It's called "Hip-Hop". He sure got enough to write about!

Common Sense, Dead Prez, The Roots, Black Star, Q-Tip and others have contributed time for a politcal project, "Hands Off Assata". This project, an album, is all about bringing attention to Tupac's aunt Assata Shakur, who lives in cuba as an exiled political "Enemy", as well as bringing attention to other political prisoners in the USA.

Janet Jackson will star in the sequel to Eddie Murphy's "Nutty Professor", which will be "The Nutty Professor 2: Klumps". Eddie Murphy will be in there too.

Antra (Kurupt's own label) is working on a soundtrack for the motion-picture "Once In The Life". It's the directorial debut of Lawrence Fishburne.

MC Hammer's cars are being auctioned. Some of the cars are: 1952 custom Chevy Coupe, 1967 Ford Thunderbird, 1964 Lincoln Continental Convertible, 1972 Mercedes Benz 350 SL, 1985 Mercedes Benz 500 SEC custom convertible, 1990 Mercedes 300 SEL sedan, 1991 Lincoln Limousine and a 1990 Ferrari Testa Rossa.

The soundtrack for Cube's new movie "Next Friday" (yes a sequel) will feature the likes of Lil' Zane, Snoop Dogg, Dr. Dre, Pharoah Monch, Eminem, Wyclef Jean, Jay-Z, Krayzie Bone, Bizzy Bone, Ron Isley, of course Ice Cube and more...most anticipated is the collabo between Ice Cube, Snoop Dogg and Dr. Dre.

Everlast, formerly of House Of Pain, is goin to drop his new EP on November 16. It will contain some remixes as well as new songs.

Kane and Abel's trial is set for November 15. Till that time they are trying to get on tour to promote their "Rise To Power", released on their own label.

At Kurupt's recording studio three people were shot, Kurupt's bodyguard died and two others are injured. Police say that it was a personal beef not music or industry related.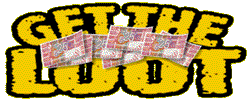 DJ Honda's new album seems hot too, as he's just released the first 12"; "The Eclipse" features Manifest while one of Honda's favorite partners, Black Attack, does the rapping on "Old School, New School". Other tracks are
"Get U Mad" featuring Eminem, "Ego 99" featuring Kool Keith & Motion Man and "Dirtee Unit" featuring Clientele.

Apani B. Fly Emcee is getting busy again, not long after being part of the group "Polyrythm Addicts" she joins C-Rayz Walz and Rahsheed for another hip hop for the single "The Specialist". Not sure if this is a one-time project.

Be sure to pick up the Organized Rhymes Vol.3, this is some real nice shit. Some of the tracks are: Ras Kass "So Many Days", Masta Ace "Yeah Yeah Yeah" (damn, it was about time he did something again, how about a new crooklyn clan joint? After all Ed OG is still doing his thing.), The Union "Roll With Us" (yes, this is the Union themselves).

In an interview with the Vibe Cam'ron told he wanted to do a 20-something minute film for his song "Violence" with that Old Dirty Bastard. The track will be on Cam's new joint, and the video will have him and ODB running through Harlem just being....violent. Also he said the reason his new album still hasn't dropped is, besides the dropping of Untertainment by Epic, he couldn't get along with his management, Violator. They wanted him to do more radio songs but Cam'ron said he wanted to be himself again (Killa Kam, like featured on Big L's "Livestylez..."), and also stated Mase's retirement was because he didn't want to do those Puffy things (Shiny suits, Dancing like a Duracel rabbit etc. etc) no more. Respect to Cam'ron for that!

Epic will realease a new Bone-Thugs-n-Harmony album December 7.

Poetic (Anthony Berkeley) of Gravediggaz is having trouble with his health as his colon cancer has spread trough his body (lymph nodes and liver). He is in so much pain he can't get treatment to ease the pain. Let's hope things will get better for Poetic.

Outkast's next release "Stankonia" has ben pushed back to February next year.

Duck Down has signed a distribution deal with KTD. look for new Cocoa Brovaz material (Smif-n-Wessun Files, can they get away with that?) early next year. Fab5 ("Simply Fabulous"), a new Heltah Skeltah album ("Dirt"), Starang Wondah and Rock solo albums and a Boot Camp Click Greatest Hits album. The last one will include the top ten songs voted by fans at their homepage (www.duckdown.com).

Check for the new Gravediggaz single titled "Killing Fields" b/w "Better Wake Up", which is a new joint from Fruitkwan and Poetic, no Rza on this one.

Pumpkinhead has a new single "Dynamic Remix" featuring the Makin' Fam b/w "Wack MC's" featuring The Bad Seed!

Natural Resource is putting the finishing touches on their debut album, which could drop any moment from now.

Jeru's album won't be called "Armor of God, Dirtier than Ever" but has been renamed to "Heroz4Hire". Could drop anytime now, and will only feature Jeru's beats.

Kurupt Mob's new joint should be hot. It features Freddie Foxxx!

Hmmm, I don't really like the album but one song on this one seems hot! MTV's Celebrity Deathmatch compilation will feature a collabo between Canibus and Rakim, is this a sign we might expect some shit from them on their upcoming albums? Other songs on the MTV album are from Eminem and non-Hip-Hop songs from the likes of Marylin Manson and Rob Zombie.

Oh! I like this one: M.O.P. will drop a new album this year! I'm really looking forward to this one, cause they always come with some hyped up shit. M.O.P.'s first single of their upcoming LP is called "Who That?".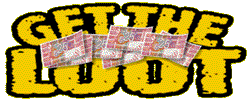 Also about to drop is a new Smut Peddlers Album on Rawkus, a group which exists of Cage and Mr. Eon ( High and Mighty).

Check the release dates list for some upcoming release, and don't shoot me if, the dates aren't updated, after all this is the music industry and I can't update em everyday. If you want to see your releases on the list mail it to me: vwols@hotmail.com, and peep it when it's up-dated!

See ya next time.

2PAC STILL I RISE AMARU Nov-99
4 HORSEMEN TBA MID-2000
50 CENTS POWER OF THE DOLLAR COLUMBIA Nov-99
A TRIBE CALLED QUEST THE ANTHOLOGY JIVE Nov-99
A-1 MASH CONFUSION SICK WID IT EARLY-2000
AFU RA BODY OF THE LIFE FORCE GEE STREET END-1999
AG THE DIRTY VERSION SILVA DOM Nov-99
AKINYELE AKTAPUS SOUNDTRACK VOLCANO 26-Oct
ALKAHOLIKS TBA LOUD MID-2000
ANGIE MARTINEZ TBA 2000
BAHAMADIA BB QUEEN EARLY-2000
BEATMINERZ TBA RAWKUS 2000
BEENIE SIEGEL TBA ROC-A-FELLA Oct-99
BIG L TBA RAWKUS Jan-00
BIG NOYD TBA Jan-00
BIG PUN COMPILATION COMPILATION LOUD 2000
BIGG NASTY MOBB TELLER PRIVATE I ?
BINKY MACK THE BLACK REPUBLICAN HOO BANGIN' EARLY-2000
BLACK EYED PEAS TBA INTERSCOPE Feb-00
B-LEGIT HEMPIN AIN'T EASY SICK WID IT EARLY-2000
BONE THUGS-N-HARMONY TBA EPIC Dec-99
BOOKIE BOOKIE FO' LIFE 2000
BOOT CAMP CLICK GREATEST HITS DUCK DOWN 2000
BUCKSHOT BDI THUG LP DUCK DOWN Oct-99
CAM'RON SPORTS, DRUGS & ENTERTAINMENT EPIC END-1999
CANIBUS C-QUEL UNIVERSAL Dec-99
CAPONE KIN OF DEATH PENALTY EARLY-2000
CAPONE 'N NOREAGA THE REUNION PENALTY 2000
CARDAN HET YOUNG WORLD/HARLEM ON THE RISE PENALTY END-1999
CHARLI BALTIMORE ICE EARLY-2000
CHILL ROB G TBA Dec-99
CHINO XL POISON PEN AMERICAN Jan-00
CHUBB ROCK THE ONE SELECT END-1999
CJ MAC PLATINUM GAME HOO BANGIN' EARLY-2000
C-MURDER TBA NO LIMIT END-1999
COCOA BROVAZ SMIF N WESSUN FILES DUCK DOWN EARLY-2000
COMMON TBA RELATIVITY 2000
CORMEGA TESTAMENT DEF JAM Dec-99
CORRUPTED SEEDS TO HELL IN A HAND BASKET EARLY-2000
CRU MADAGASCAR VIOLATOR 2000
CUBAN LINK 24 KARAT VIOLATOR EARLY-2000
CYPRESS HILL LOS GRANDES EXITOS EN ESPANOL COLUMBIA Nov-99
CYPRESS HILL SKULLS AND BONES COLUMBIA EARLY-2000
D.I.T.C. ALL LUV Nov-99
D.R.U.G. HIGHLY ADDICTIVE END-1999
DA 504 BOYS GOODFELLAS 2000
DA BRAT TBA END-1999
DAME GREASE LIVE ON LENNOX AVE. SOUNDTRACK VACANT LOT END-1999
DE LA SOUL ART OFFICIAL INTELLIGENCE VOL.1 TOMMY BOY MID-2000
DE LA SOUL ART OFFICIAL INTELLIGENCE VOL.2 TOMMY BOY MID-2000
DE LA SOUL ART OFFICIAL INTELLIGENCE VOL.3 TOMMY BOY MID-2000
DEAD PREZ LET'S GET FREE LOUD Dec-99
DEADLY VENOMS 5 DEADLY VENOMS EARLY-2000
DICE RAW DICE RAW 2000
DJ CLUE THE PROFFESIONAL PT. 2 ROC-A-FELLA Nov-99
DJ CLUE? THE PROFFESIONAL ON TOUR ROC-A-FELLA EARLY-2000
DJ HONDA III 2000
DJ JAZZY JEFF TBA 2000
DJ KLC HITS BY THE POUND NO LIMIT END-1999
DJ MUGGS SOUL ASSASINS CHAPTER II RUFFHOUSE Jan-00
DJ PREMIER COMPILATION TBA TERROR SQUAD 2000
DMX DARKER DEF JAM Dec-99
DO OR DIE VICTORY RAP-A-LOT EARLY-2000
DOLLA WILL TBA SHORT
DOUG E. FRESH TBA 2000
DR. DRE DR. DRE 2001 AFTERMATH Nov-99
DRAG-ON TBA RUFF RYDERS Dec-99
DUTCHMASSIVE OF EQUILIBRUM JUNK PLANET 2000 2000
E-40 LOYALITY & BETRAYAL SICK WID IT 2000
E-40 DICTIONARY BOOK OF SLANG SICK WID IT END-1999
E-40 FONZARELLI & B-LEGIT
THE SAVAGE DOLLA DANGLIN SICK WID IT 2000
E-40/VARIOUS CHARLIE HUSTLE: BLUEPRINT OF A SELF-MADE MILLIONAIRE SICK WID IT END-1999
EASY MO BEE NOW OR NEVER EARLY-2000
EMINEM TBA AFTERMATH Nov-99
EVERLAST EP, TBA Nov-99
FAB 5 SIMPLY FABULOUS DUCK DOWN 2000
FAT JOE & BIG PUNISHER TWINZ LOUD EARLY-2000
FATHER MC NO SECRETS STREET SOLID Oct-99
FLAVOR FLAV IT'S ABOUT TIME
FOXY BROWN TBA DEF JAM Jan-00
FREDDIE FOXXX FOLLOW ME 2000
FUNKMASTER FLEX/BIG KAP TBA DEF JAM 2000
GANGSTARR TBA NOO TRYBE MID-2000
GHETTO COMMISION TBA NO LIMIT MAR-2000
GOODIE MOB WORLD PARTY LAFACE END-1999
GOSTFACE KILLA SUPREME CLIENTELE RAZOR SHARP Oct-99
GURU JAZZMATAZZ ILLKID MID-2000
HALF-A-MILL MILLION
HELTAH SKELTAH DIRT DUCK DOWN 2000
HERCULEZ & BIG TYME HOLLYWOOD WHITE LABEL 20-Jul
ICE CUBE PEACE Jan-00
IMAM THUG NEXT LIFE Nov-99
INCUBUS MAKE YOURSELF EPIC Nov-99
INFAMOUS MOBB CRASHIN THA MILLENIUM Jan-00
ISHMAEL, FORMERLY OF DIGIBLE PLANETS
ISHMAEL SINCE 1999 Dec-99
JADAKISS KISS OF DEATH EARLY-2000
JANE BLAZE TBA 2000
JAYO FELONY TBA DEF JAM EARLY-2000
JAY-Z THERE CAN ONLY BE ONE ROC-A-FELLA Dec-99
JERU THE DMAJA HEROZ4HIRE PAYDAY DE-99
J-LIVE THE BEST PART PAYDAY Nov-99
JUVENILE THE G CODE CASH MONEY Nov-99
KANE & ABEL RISE TO POWER Halloween
KASINO LIFE IS A GAMBLE EARLY-2000
KEITH MURRAY THE MOST BEUATIFULL HITS JIVE Nov-99
KILLAH PRIEST TBA GEFFEN 2000
KING TEE THY KINGDOM COME END-1999
KOOL G. RAP TBA RAWKUS 2000
KOOPSTA KNICCA
DA DEVIL'S PLAYGROUND HYPNOTIZED MINDZ Nov-99
KRUMB SNATCHA KILLING SEASON Jan-00
KURUPT THE STREETS IS A MUTHA ANTRA Nov-99
LAST EMPEROR TBA 2000
LAYZIE BONE SILENT KILLA RUTHLESS EARLY-2000
LEVITTI SO FLY SICK WID IT MID-2000
LIL' KIM NOTORIOUS K.I.M. QUEEN BEE Dec-99
LL COOL J TBA DEF JAM EARLY-2000
LORD FINESSE UNDERWORLD OPERATOR PENALTY Nov-99
LORD HAVE MERCY THA UNGODLY HOUR ELEKTRA Jan-00
LORD TARIQ SCRIPTURES EARLY-2000
LUNIZ TBA RAP-A-LOT Oct-99
M.O.P. TBA RELATIVITY Dec-99
MAD SKILLZ AND YOU THOUHT THAT WAS IT? ELECTRA Dec-99
MIA X SISTA STORIES VOL. 1 NO LIMIT Nov-99
MONEY B TBA MID-2000
MONEY BOSS PLAYERS COP 'N GO EARLY-2000
MYSONNE TBA DEF JAM 2000
MYSTIKAL TBA NO LIMIT Nov-99
NAS NASTRADAMUS COLUMBIA Nov-99
NATURE STREET TALES Nov-99
NEURO LINGUISTIC PRODUCIONS TBA MID-2000
NONCHALANT FOR ALL THE NON-BELIEVERS EARLY-2000
NU FLAVOR IT'Z ON REPRISE Dec-99
NUMSKULL TBA RAP-A-LOT Jan-00
NUWINE GHETTO MISSION REAL DEAL ?
O.C. LOVE, HELL OR RIGHT PAYDAY Jan-00
OUTKAST STANKONIA LAFACE Feb-00
OUTLAWZ NEVA SURRENDA RAP-A-LOT Dec-99
OUTSIDAS OUTSIDAS NIGHT ROC-A-BLOC EARLY-2000
PACE WON PACE WON EFFECT ROC-A-BLOC Dec-99
PETER GUNZ OTHELLO: CHAPTER 164/BRONX BLOCKS EARLY-2000
PHARCYDE TBA DELICIOUS VINYL Jan-00
PHIFE THE LIFE OF MUDDY RANKS 2000
POOR RIGHTEOUS TEACHERS LOSING MY RELIGION EXIT A7 Nov-99
PRODIGY OF MOBB DEEP QUIET STORM LOUD 2000
Q-TIP TBA MCA END-1999
RAEKWON IMMOBILARITY STATE OF GRACE VOL. 1 LOUD END-1999
RAH SUN IT'S NOT A GAME SONY Dec-99
RAKIM THE MASTER UNIVERSAL Jan-99
RAS KASS RASSIONAL EXPLANATION PATCHWORK EARLY-2000
RASCALZ GLOBAL WARNING FIGURE FOUR OCT-99
REFLECTION ETERNAL TBA RAWKUS Dec-99
REMEDY WORDS TO LIFE BY WU-TANG ?
RESEVOIR HOGGS THE HIGHBRARY SICK WID IT MID-2000
RICHIE RICH THE TRUTH DEF JAM Jan-00
ROCK TBA DUCK DOWN 2000
ROYCE THE 5'9" I'M THE KING TOMMY BOY END-1999
RUN DMC CROWN ROYAL PROFILE END-1999
RZA THE CURE WU-TANG 2000
SALT 'N PEPPA GREATEST HITS Nov-99
SAUCE MONEY MIDDLE FINGER U MCA END-1999
SCARFACE IN MY TIME OF DYING RAP-A-LOT END-1999
SHABAAM SHADEEQ TBA RAWKUS Dec-99
SHABAZZ THE DISCIPLE THE BOOK OF SHABAZZ Jan-00
SIR MENELIK CYCLOPS 4000 RAWKUS EARLY-2000
SKAFACE GOIN ALL OUT SICK WID IT Dec-99
SLINK CAPONE THE CUTALUFF SHORT Nov-99
SLUM VILLAGE FANTASTIC VOYAGE VOL. II Nov-99
SMUT PEDDLERS TBA RAWKUS 2000
SOOPAFLY LIKE IT OR NOT Jan-00
SOULS OF MISCHIEF/PHARCYDE TBA ?
SPICE 1 IMMORTALIZED JIVE
STARANG WONDAH TBA DUCK DOWN 2000
SUGA-T SHOWIN OUT SICK WID IT EARLY-2000
SWR MIX TAPES VINTAGE GHETTO ANTHEMS SICK WID IT 2000
SWR UMBRELLA PAPERED UP SICK WID IT 2000
TANKDAWGS BEWARE OF THE DAWGS ?
TASH CATASHTROPHE/RAP LIFE LOUD Nov-99
TEAM DEMOLITION DEMOLITION DERBY: THE WRECKONING DEPTH CHARGE
TECHNIEC 18 & OVER HOO BANGIN' 2000
THE CLICK MONEY & MUSCLE SICK WID IT 2000
THE COMRADS WAKE UP & BALL HOO BANGIN' 2000
THE DOGG POUND TBA ANTRA 2000
THE GOLDEN STATE PROJECT PROS AND CONS 2000
THE LOX TBA 2000
THE MOSSIE POINT SEEN, MONEY GONE SICK WID IT 2000
THE NOTORIOUS B.I.G. BORN AGAIN BAD BOY Dec-99
THE REPRESENTATIVZ ANGELS OF DEATH DUCK DOWN Oct-99
THE ROOTS THINGS COME ALIVE MCA Nov-99
TONY TOUCH TBA TOMMY BOY Nov-99
TRAGEDY AGIANST ALL ODDS LIFE/GEESTREET 2000
TRUCK TURNER TBA Apr-00
TURK UNTAMED GORILLA CASH MONEY Dec-99
UGK DIRTY MONEY Nov-99
UTFO DOIN' IT SELECT Nov-99
VARIOUS M.V.P. SOUNDTRACK NO-DOZ Oct-99
VARIOUS THE SQWAD COMPILATION REPLAY Nov-99
VARIOUS THE SOURCE UNSIGNED HYPE POLYGRAM Nov-99
VARIOUS THICKER THAN WATER SOUNDTRACK HOO BANGIN' Dec-99
VARIOUS COOLIO PRESENTS CROWBAR COMPILATION CROWBAR BEGIN-2000
VARIOUS THE DIRTY SOUTH SOUNDTRACK Nov-99
VARIOUS CHUCK D PRESENTS: LOUDER THAN A BOMB RHINO RECORDS Dec-99
VARIOUS NEXT Friday SOUNDTRACK 2000
VARIOUS ONCE IN THE LIFE SOUNDTRACK ANTRA 2000
VARIOUS/ SUPREME TEAM TOGETHER WE STAND TOGETHER WE FALL SUPREME TEAM END-1999
WC GHETTO HEISMAN PAYDAY EARLY 2000
WESTSIDE CONNECTION LET IT RAIN PRIORITY MID-2000
WILL SMITH WILL 2 K SONY Nov-99
WU TANG CLAN THE EIGHT DIAGRAM LOUD 2000
WYCLEF TWO SIDES OF THE BOOK: THE E-CLEFTIC RUFFHOUSE
XZIBIT MAN VS. MACHINE LOUD 2000
YOUNGBLOODZ AGAINST THE GRAIN LAFACE


---

© 1999 ART12/VanderHoek Publishing. All rights reserved.